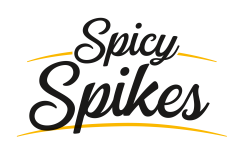 Spicy Spikes
a snack that fits your foodstyle
Your new nibble fun in between is called Spicy Spikes. Unlike traditional snack foods, the Spicys are not fried, but gently baked – and thus the better alternative for conscious nibbling. The Spicy Spikes are available in three exciting flavors. They are perfect as finger food or with a delicious dip.
Good for you

The snack with oatmeal and olive oil – the balanced nutritional value makes the Spicys neither too salty nor too greasy. It is free of palm fat.

For your whole family

For professional snackers and nibbling newbies at their first experiences in Snacking – Spicy Spikes suits for everybody in your family.

Three fine tastings

Pure variety: the Spicy Spikes are available in three crispy tastings. Roasted Onion & Chili, Cheese & Turmeric or Pizza & Wild Garlic.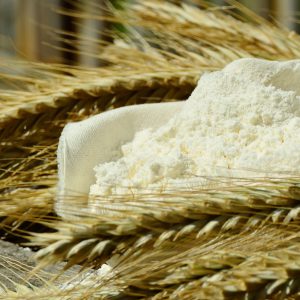 Carefully selected and gently milled wheat from the region gives the Spicys a unique crispy taste experience.
Provide the extra portion of fiber – just in a snack: great!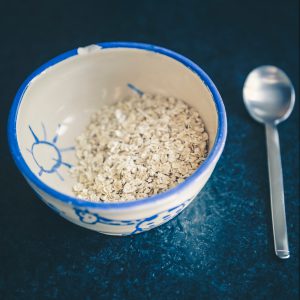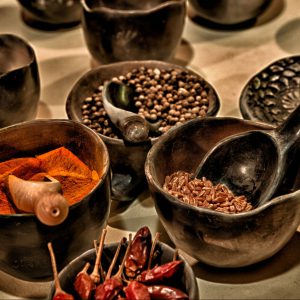 Our delicious spice blends are compiled for you according to the latest nutritional science. You simply snack your portion of turmeric, onion or wild garlic.

NATURALLY BAKED AND NOT FRIED
Spicy spikes are gently baked and refined with olive oil. Unlike deep-fried snacks, our Spicy Spikes are free of transfats.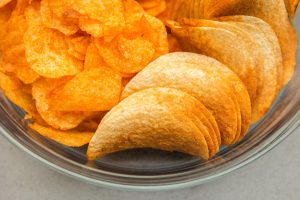 Potato Chips

✘ fried in sunflower oil
✘ Potatoes
✘ with transfats
✘ 539 kcal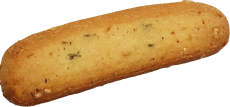 Spicy Spikes
✔ baked with olive oil
✔ with cereals and oatmeal
✔ without transfats
✔ 395 kcal
THE NIBBLE SNACK WICH HAS IT INSIDE

OIL OAT FLAKES RICE FLOUR RYE FLOUR BUCKWHEAT FLOUR SESAME
Nutrition Facts Spicy Spikes Roasted onion & chilli
| | |
| --- | --- |
| per 100 g: |   |
| energy (kJ) | 1620 |
| energy (kcal) | 385 |
| fat | 8,9 g |
| of which saturates | 1,7 g |
| carbonhydrate | 61 g |
| of which sugars | 7,1 g |
| protein | 13 g |
| salt | 3,08 g |
Nutrition facts Spicy Spikes Cheese and Tumeric:
| | |
| --- | --- |
| per 100 g: |   |
| energy (kJ) | 1646 |
| energy (kcal) | 391 |
| fat | 9,3 g |
| of which saturates | 2,8 g |
| carbonhydrate | 60 g |
| of which sugars | 5,2 g |
| protei | 15 g |
| salt | 3,1 g |
Nutrition Facts Spicy Spikes Pizza and Wild Garlic
| | |
| --- | --- |
| per 100g |   |
| energy (kJ) | 1618 |
| energy (kcal) | 384 |
| fat | 8,8 g |
| of which saturates | 1,9 g |
| carbonhydrate | 62 g |
| of which sugars | 6,9 g |
| protein | 13 g |
| salt | 2,93 g |